this has been fixed with the last update but the feedback is not notified as alerts currently.
My ticket is open.
I also wanted to propose that neutral votes and Trader's option when adding feedback can be removed.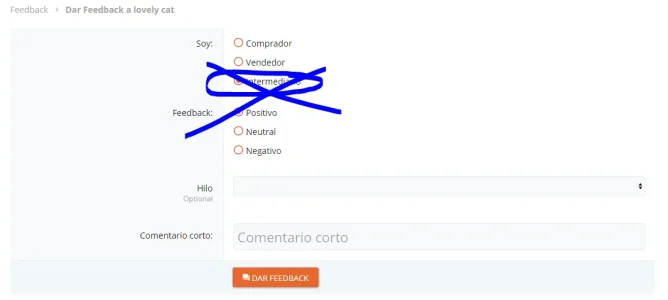 In my case I only need to use positive and negative feedback between buyer and seller, so the third option should be able to hide.
also, to make it more attractive to the eye, in the feedback tab, colors should appear for example, each type of feedback in green, gray or red depending on the type of feedback that is.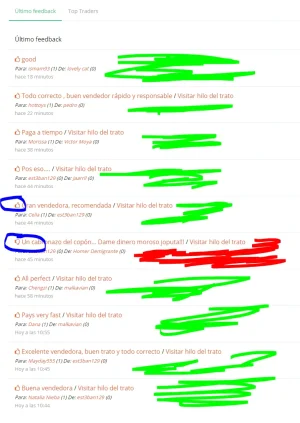 Thank you for creating this plugin, it will be very useful in my platform