just a question, for my understanding:
when I go to "All Watched Threads", then it shows "unread" within the Breadcrumb.
But there are threads in that list which shows thread-titles which are not in "bold format".
Does it mean that I have already read those threads which thread-titles have not bold text ?
I never used this "read" or "unread" feature, so I am wondering why it says "unread" in the Breadcrumb ? When it seems that I have read the threads already which do not have a "bold" title ?
I always assumed that when the "Thread Title" is not in bold-format anymore, then I have already read the thread ? So in the list it also shows threads with titles which are not in "bold format" anymore, so it seems I have read those threads already.
But the Breadcrumb says "Unread Watched Threads".....
Please explain. I do not understand it.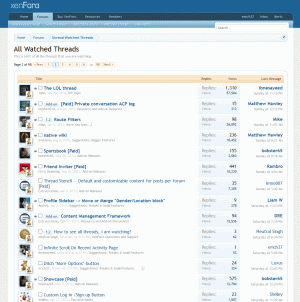 Last edited: