I've got a quick question for long time users. For those who have used XenForo forum software since at least 2012. I'm curious about the /posts/ directory. I've read through a few threads here on the forum where this directory has been discussed and I can't seem to piece together what's being referred to. People claim that URLs that include /posts/ in them are included on the homepage. This thread that dates back to 2013 is a good example: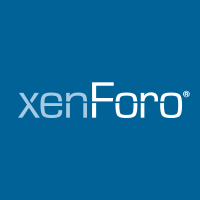 Hello all First of all, congrats for releasing 1.2, I've already asked this question in the past, but didn't receive an answer from staff (it was during litigation times) May I kindly ask why, on XF.com, someone decided to add Disallow: /community/posts/ in robots.txt ? What is exactly the...

xenforo.com
The original thread creator says that these URLs 301 redirect to the most recent posts and are linked to from the homepage (or forum page).
My question is, have these URLs:
https://mysite.com/posts/1234/
changed to:
https://mysite.com/threads/thread-name.1234/post-1234
through the years? Has XenForo done away with the 301 redirect URLs with /posts/ in them and have they changed them to the newer version URLs that I now see on my own forum list page?
Any input would be appreciated. Thanks!