Hello all,
Hope that this lands in the correct forum section.
I'm in the process of moving from an SMF site to Xenforo. As you would imagine there is quite a lot to do since the site has been active for 5 years, many custom plugins installed etc.
Anyway I want to move in the right direction and use SSL on my site. I have just installed it on the "old" site (the one still using SMF).
So I currently have:
The mainsite using SSL and SMF (old website)
New site on a sub domain using Xenforo (new website)
The problem:
The old website can't get full SSL since there is still some HTTP links on it.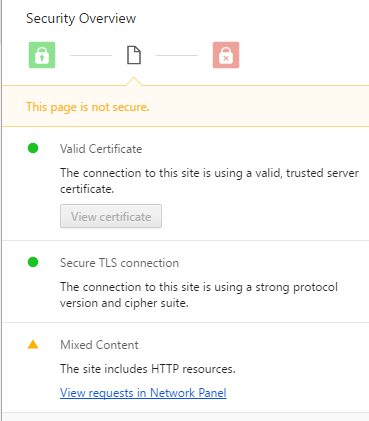 When I merge the old website with the new website how should I do in order to make sure that everything gets and HTTPS link?
How do you do with all custom avatars, images etc from websites that does not use SSL?
I hope this give an overview of the problem, if not please ask and I will try to give more details.
Thanks in advance!