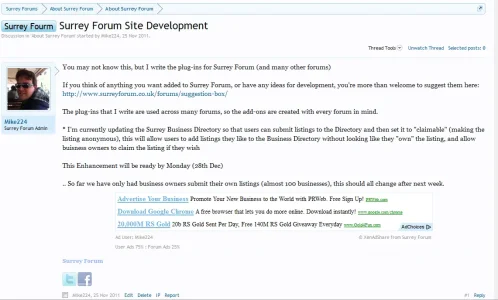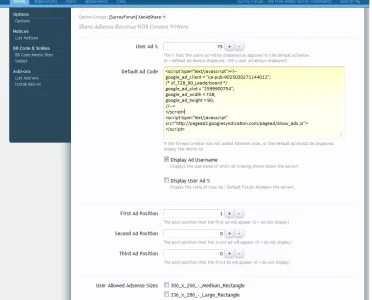 tenants submitted a new resource:
[SurreyForum] XenAdShare
(version 1.0.1) - Share Adsense Revenue With Thread Creators
Feel free to Donate, a donation of £20 (or more) earns you the right to remove the copyright for this mod from a single install.

This is a simple revenue sharing plug-in controlled by usergroup permisions

This allows thread creators to display their own adsense below posts in the threads they start, and to do this x% of the time, where x is defined by the forum admin.

A...
Read more about this resource...
To do
(let me know what you would like to see)
1) Different % share for different usergroups
-Done: v1.0.4
2) an option to select which forums ads will/will not appear
-Done: v1.0.5
Bugs to fix
1) let me know, I will fix asap