I previously updated the "prefix" phrase from "Prefix" to new custom text. I since tried to change the custom text to something else but for some reason it's not changing. The default text in the prefix box remains as the original custom text, not the new text I entered for the phrase. Does anyone know what's going on?? Thanks!
Specifically, here's the setting for my prefix phrase (set back to the original "Prefix" text):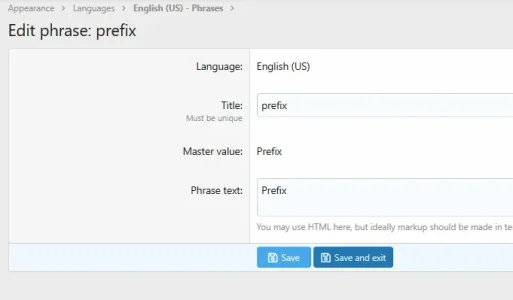 But despite this, I still see "permitting office" (the previously used prefix phrase) on the forum view page (see below).

(page URL is
https://www.permittingtalk.com/forums/building-permits.1124/
)
Why isn't the prefix phrase text updating? Any help would be greatly appreciated!