I've posted about this on TAZ but figured I'd make it an appearance here as well. This is a new style we're coming out with over at pixelExit.
I currently have a couple friends testing it out along with Widget Framework compatibility so it's not too far off from a release
.
But I look forward to getting this out there.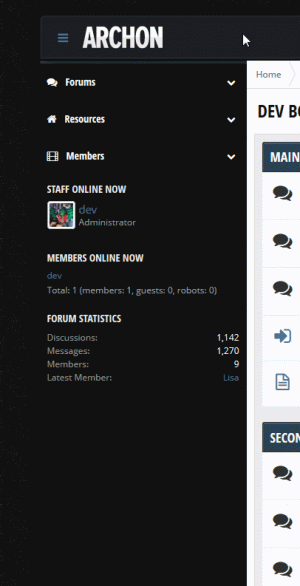 Not sure how many folks would like a vertical navigation like this but I felt it was time it should be done for XenForo