Compatible XF 1.x versions

1.3
1.4
1.5
License

Grab a free Key
Visible branding

No
If you have many AddOns installed, the amount of CodeEventListener and TemplateMods may run out of scope. And your thumb may not scroll the large lists any more.
Here is the solution:
Simple install this AddOn.
After that, you have on new setting inside the Admin Setting.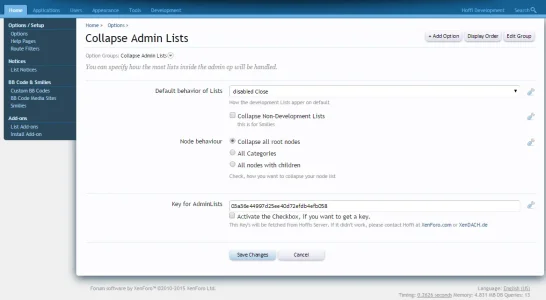 You can choose between three default behaviours.
All Open will display lists all open. This is the default XenForo display.
Disabled clodes will collapse all disabled Items. This is the default AddOn Setting
Alll Close will collapse all sublists.
And don't be afraid. It will look something like this.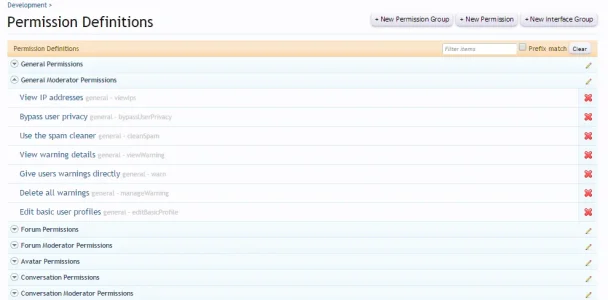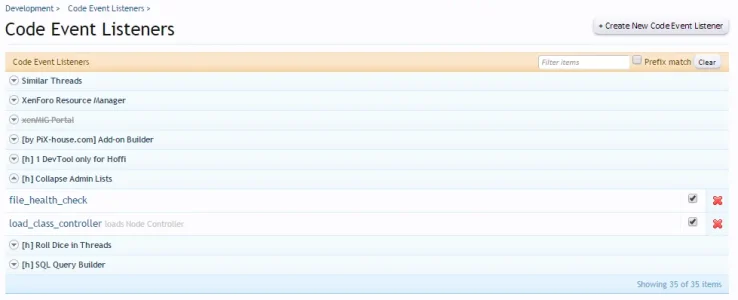 But if you change the state of one item, it will be stores in a cookie. The next time you take a look at the list, it will be shown up at the same status as you leaved it.
New:
Now you can collapse many Lists inside the AdminCP including the Node List.

You can choose between three versions for the Nodes.
- All Root Elements with Children
- All Categories
- All Elements with Children
You can collapse many other Lists inside the CP including Lists from the resource manager.
A german language file is included in the archive.
Now, the AddOn has a Setting for a license Key in the Options.
You must activate the Checkbox to gain a key. If you this, your URL and the AddOn including Vresion Number is transferred to my Server, and you got a license key.
This is not mandantory. The AddOn works without a license. But it would be nice, if I can see where my AddOn runs. And if you need help, I have a few informations that may help me to help you.
So, thanks if you grab a license. It's absolut free.