As title.
Upgraded site to XF 2.1 and then upgraded add-on to XFES 2.1 B1.
Search engine stopped responding then. Optimise button was shown on XFES setting but that failed.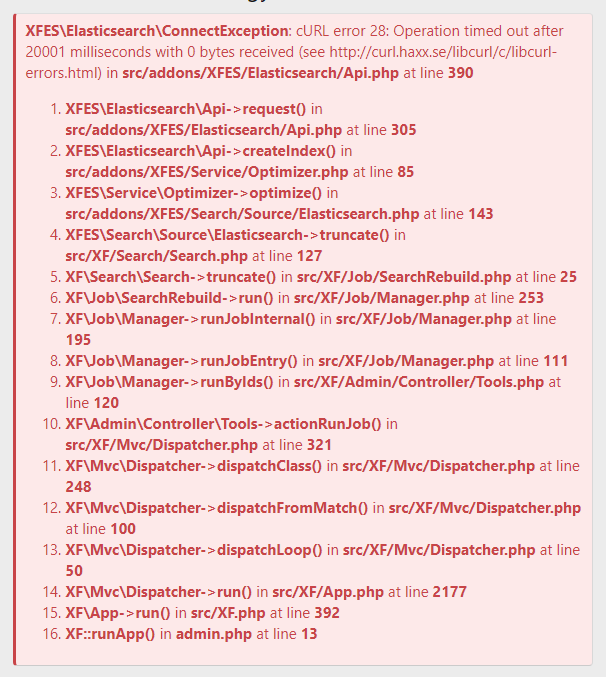 I also tried rebuilding search index, but it is failing. Front end shows The search could not be completed. Please try again later.
I had to change search engine into MySQL search and that works fine.
Elastic search running fine on server and nothing else i tweaked, no clue what's wrong.
Please help.