What the new XF 2.3 absolutely must have
I've been using XF for a few months and I notice some shortcomings that a forum cannot have in 2023
I'm not talking about customizations that can be subjective from forum to forum but about things necessary for all active forums with many users and many treads/posts
Start with:
- Auto Merge Double Post;
To date there is this plugin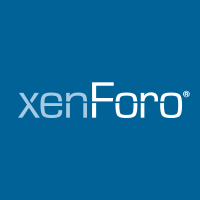 Auto Merge Double Posts Automatically merge posts from people that haven't yet understood what this dubious edit function is. Features include: Permission-controlled automated double post merger. Attribution: Originally coded by ThemeHouse and...

xenforo.com
but such a "simple" and basic option cannot be missing in an administration panel.
On XF2 moderators can merge posts manually but if you have a forum where users write a lot of posts, it becomes difficult and a waste of time.
PS
I reopened this post since
the previous
one was blocked for me without the possibility of editing ...