As I have been receiving quite a few questions about what XenGrid is, here is a short video of a how XenGrid worked last summer. Since then it had many updates and is even better. Currently is getting a major overhaul. Its developed by
@Jeff Berry
and included in the XenReviews package.
XenReviews is a successful crowdfund project that I and a number of other people invested in. XenReviews is developed by
@Jeff Berry
and
@Daniel Hood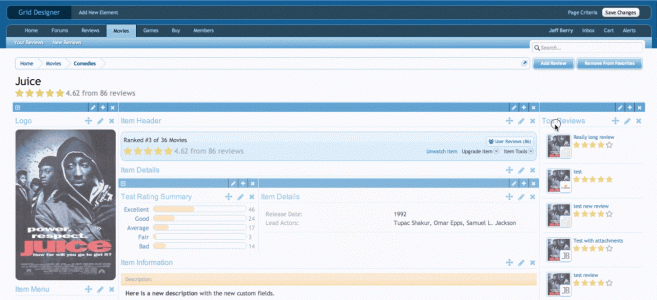 The video shows how to move around XenReviews widgets to create your preferred page layout. While the video is old it does show you how awesome the XenGrid system is.
XenGrid is currently in beta phase. A new update and public release in the resource is to be expected in the near future. More information on
https://xenreviews.com
EDIT: for some reason the gif doesn't work, so please see here:
https://xenreviews.com/threads/what-exactly-is-xengrid.1414/#post-5575
Last edited: