Despite all the anti-spam features of XenForo 1.5, spammers have gotten through twice in the last 24 hours, so I am going back to a method I used to use in vBulletin. The posts of a Registered user are invisible until approved. Once a user has at least 1 approved post, they get moved (added) to the Confirmed usergroup. I have changed all my forums to require posts/threads to be approved, and I have setup a secondary Confirmed usergroup.
I thought I'd setup the most straightforward Usergroup Promotion I could. Any user with at least 1 post should be added to the "Confirmed" group...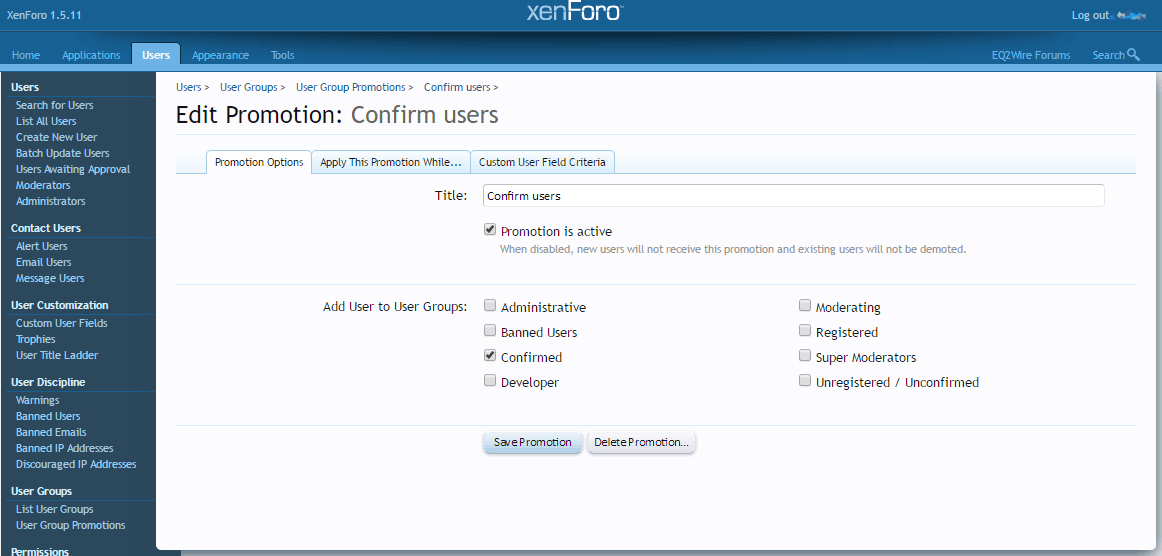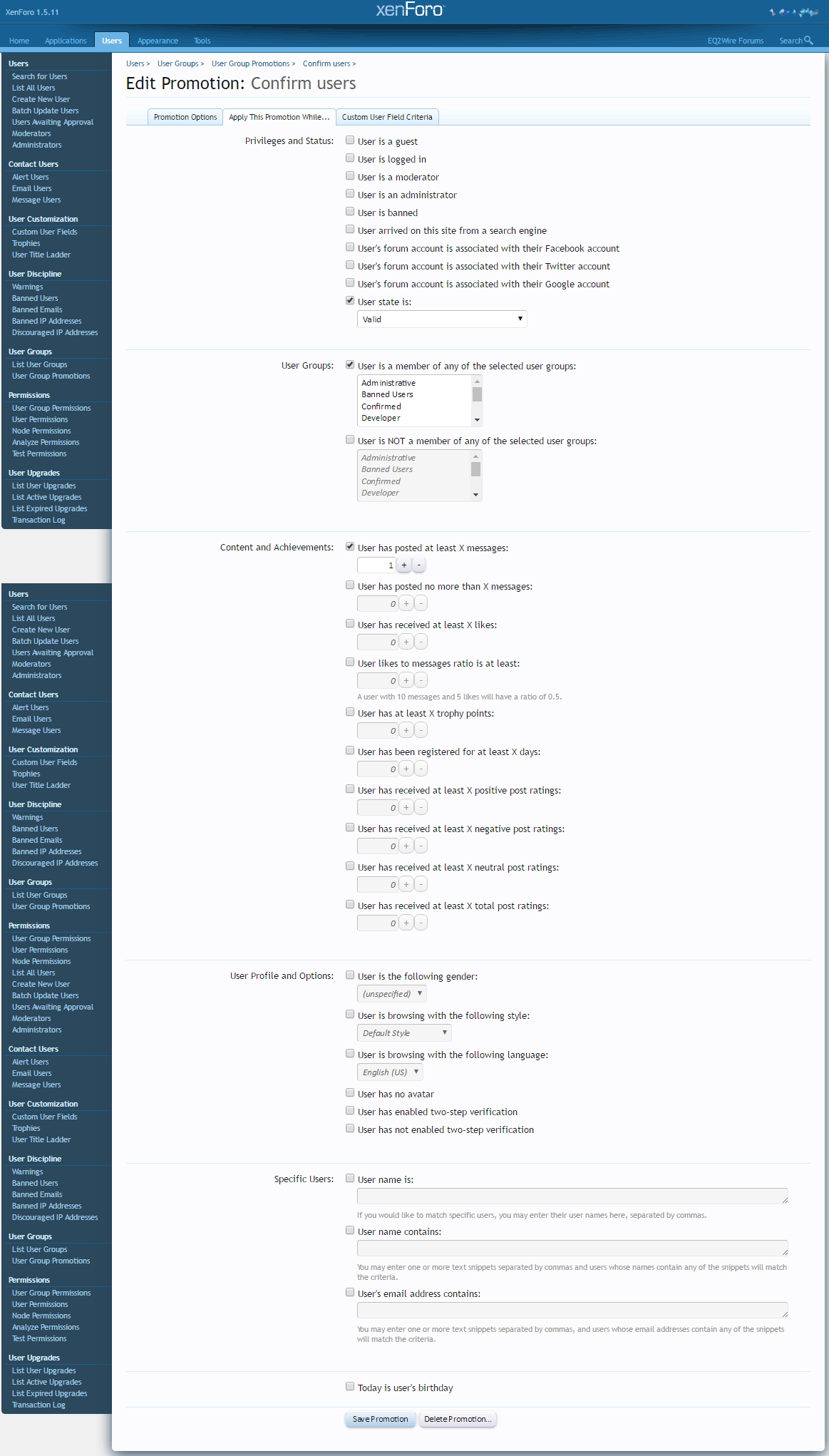 and yet, no matter how many times I go to Cron Entries and force this promotion to run, it has only promoted a handful of users.
If I Search for Users who are in the
Registered
group, NOT in the secondary
Confirmed
group, yet have a
Message count
between
1
and
-1
, I get 23 pages of results (
442 users
).