The one click upgrade function for core and official addons is awesome. It would be great if we could have the same for third party addons.
What I suggest is the following:
To make use of this function addon developers must upload their release package to a server or service hosted by XenForo.
Once the package is uploaded, it will appear in the admincp as an upgradable addon for those sites that have the addon installed.
From there the addon would be upgradable by the same 1 click process as we can currently do with official addons: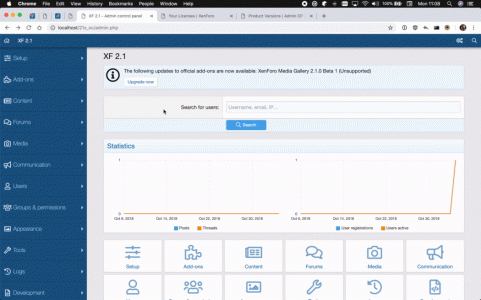 BTW: I would have sworn that this suggestion already exists, but both google and the XF Search Engine does not expose such suggestion. If this suggestion already exists, then please link me to the thread.