Affected version

2.1.10 (Patch 2)
Similar to what was reported here: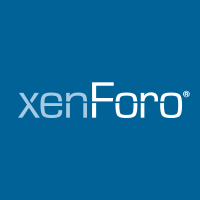 Latest Chrome Stable (85.0.4183.81) Tried with SwiftKey, Gboard and Samsung Keyboard. Got two other members of my board to verify. Checked here and happens here as well. While trying to respond in a thread... Keyboard disappears as soon as you press enter. End result is that you end up...

xenforo.com
and as per...
When posting to a thread or creating a new thread with Firefox mobile browser, if you attempt to place a space in between typed words or letters, such as correcting a spelling mistake, the browser jumps back a page.
To re-create > Start a new thread or post a reply, tap between two typed words, and tap the back-space button.
I'll add a couple of screenshots of device and keyboard details shortly
Galaxy S20 5G
Model no: SM-G981B/DS
Samsung keyboard, version 5.1.00.99