Now that we meet thread/forum types as 2.2 xenforo new feature: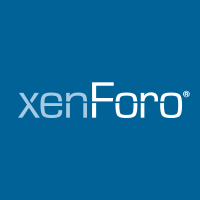 Forums contain threads and threads contain posts. It's been the essential framework of forums on the Internet since the public migrated from usenet to the web. The structure is well known and well understood - though the origins of some of the terminology are lost in the mists of time. Who ever...

xenforo.com
What kind of "types" you would like to have in your forum (other than the core's one)? Have you already any idea about what?
Maybe it will be possible to get rid of some addons (maybe some old and no more updated)?