Hello Guys,
Please, help me understand how is it happening and how can I change the label (text) on "Display user as Staff" property.
In the current scenario there is a user that have no other groups than "Registered" and have no special previlegies/tools, as you can see bellow:
The user in question is that one who help me a lot arranging some meetings, parties, events but he is not a "Moderator" in the forum even he doesn't wanna be one, so I'd like to recognize him as a "Staff Member", so I went do ACP > Users > [User name] and checked the "Display user as staff" option: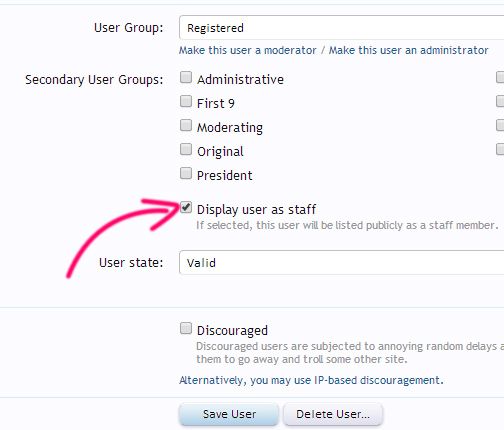 And in the banner bellow the user name where that banner supposed says "Staff member" there is another label saying "Moderador" wich means moderator in my language. I supposed it is a bug on language pack, so I'd like to change this to "staff member", where can I do that? I looked everywhere ACP and couldn't find it. All other configuration is correct, despite the label says moderator, he doesn't have any moderator's privileges/tools - that's right.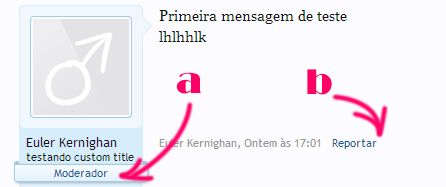 Thanks in advance!