Hey guys... I have a huge XF1 forum with 275,000 members, 730,717 discussions, and 12 millions posts. I recently got off Tapatalk (thank god), but I am facing a problem with images hosted with Tapatalk. I have until Friday to fix this issue.
Essentially, I want to convert all of these Tapatalk hosted images to self hosted... and fix all of the threads with Tapatalk images to show this. Make sense?
There is a plugin that does something similar here: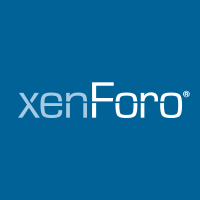 Description: The Convert Image All add-on will convert hot linked images to attachments. The hot linked image will be replaced by a full size inline attachment. (hot linked image) (attachment) This add-on is designed to convert all...

xenforo.com
In fact, I am currently running this through a cron job. However, for reasons I can't figure this process can only do 30 posts every 10 minutes or it times out. I've messed with the server's time out settings, memory, etc... but I am still having the issue.
What I would really like to do is find someone that can take this project over for me. I would love for this to only mess with Tapatalk domain images only, but would settle for converting all images if I have to.
Requirements:
Must be done by Friday
Must be a developer with a history on this forum