coding.help[ ] is your place to learn how to code. We offer a place for people to post articles, ask questions, and hang out with other nerds.
This is the default theme made for the holidays: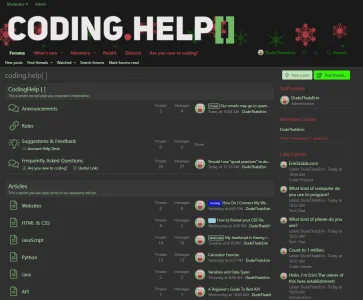 This is my favorite theme though: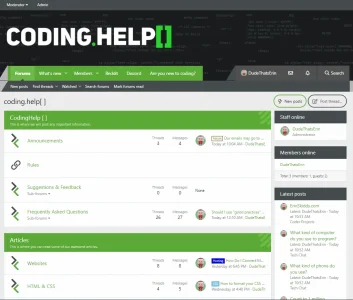 You can visit us here:
https://codinghelp.site
We started on Reddit in 2015 and moved to Discord in 2018 and now we have a forum that started as a WordPress blog back in 2020. The forum was just released last night.
I am open to any critiques.