I want to make one giant background for the entire forum. but the resizing is quite a problem. I used vertical repeat, but now it looks like this on short pages (e.g. the help):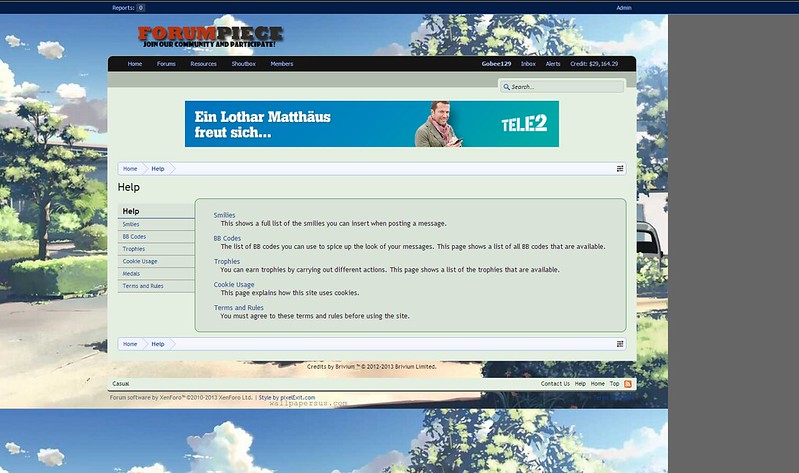 I tried all evening with the style properties in HTML, Body and Page Width, but I can't fix it.
Can someone help me please??