Context: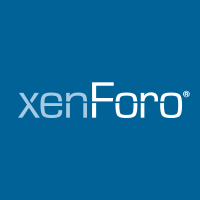 Forums contain threads and threads contain posts. It's been the essential framework of forums on the Internet since the public migrated from usenet to the web. The structure is well known and well understood - though the origins of some of the terminology are lost in the mists of time. Who ever...

xenforo.com
The Q&A thread naturally lends itself to "post comments". Now, I never thought threaded conversations really worked well in the traditional forum setting -- I recall vBulletin's attempts at it. But, when you are talking about a Q&A where the A's are pieces of votable content itself. There is naturally going to be discussions around the A's.
The problem with the flat structure is what happens when someone replies to an Answer? That answer's reply gets its own Vote button, which doesn't make much sense. And what happens when people sort by Vote? These strange replies will be floating around with no context.
Since we're already being a little loose with post order anyway in these Q&A threads -- IMO, the best solution would be when someone replies to an Answer by hitting Reply or Quote on that Answer itself, that reply gets nested under the Answer, and not in the thread somewhere.
I'd like to suggest nested replies for Q&A threads. A single level of nesting would be sufficient with some way to "expand more" that hides excess replies after N replies.
This is how the other major Q&A forums works: StackOverflow, Quora.
Answers get their own independent thread of replies.
Example:
https://stackoverflow.com/questions/13316966/css-checkboxes-radio-buttons-when-input-is-inside-label
Last edited: