Hi,
I'm seeing abnormal guest behavior on my forum. Varying around 80-100 guests, all viewing our articles.
Normally I'd be super happy with that, but it's abnormal as we haven't had 100 guests all viewing the articles at the same time.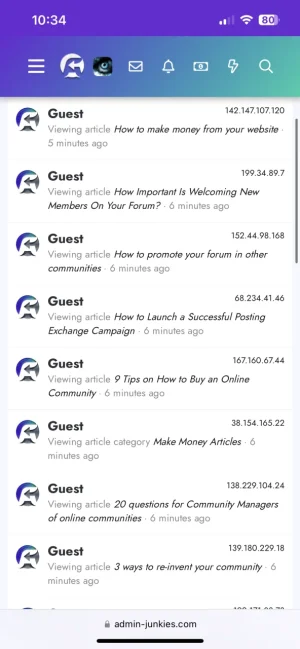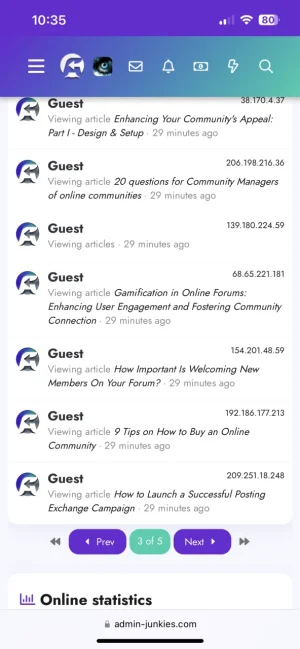 The list goes on:
Am I missing something here? Bots are separated from guests, so doubt it's bots, but I can't really explain too.