There's clearly a lot of demand for XF to WP integration and I'm interested in it too, but despite the suggestion thread below having been created in 2018 and having a lot of upvotes, we still don't have it. Instead, we must rely on expensive third party add-ons, which may not work that well, or may not be supported in the future, breaking our sites. That's not a good place to be as a website owner.
To fix this issue, I propose creating an official paid add-on like XenForo Resource Manager or XenForo Media Gallery which can be purchased from the
XF purchase page
. I believe that it would sell very well, making good profits that will motivate the development team to create and maintain this add-on.
On top of this, it would give peace of mind to us website owners that the add-on will continue to work properly in the future and be improved over time too, just like XF is today.
PLEASE UPVOTE THIS POST IF YOU'D LIKE TO SEE THIS HAPPEN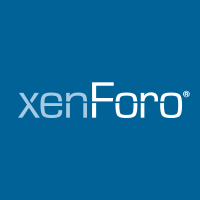 It would be really awesome if we would be able to connect multiple XF installs. Or a XF install with Wordpress, Magento, MediaWiki, etc. Members would be able to use multiple sites and scripts with the same login or while they keep being logged in. XF 2.1 has a REST API. Please extend this to...

xenforo.com