I have spent a few days now trying to resolve a problem I am having with Xenmedio 2. Yes, I know the support thread would be a better location; but I am not getting far there. Hoping additional eyes might notice something.
The following conversation has been held that it appears to be a permissions issue. The question it where? I cannot see anything wrong with permissions on my end or that I can address using Cpanel, ftp, or within Xenforo settings. I am out of ideas and asking if anyone can shed light on where I should be looking next.
Is this a host issue possibly? Is there something specific I should try?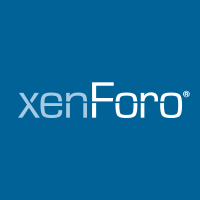 I took another pass at fixing Imgur display myself (since the addon dev is ignoring this specific addon for whatever reason) and came up with a solution. For anyone else who wants to fix it themselves and has a moderate amount of ability (know how to create template modifications), the first...

xenforo.com