Hi
There is already a suggestion, but it is 11 years old and the forums have evolved a lot: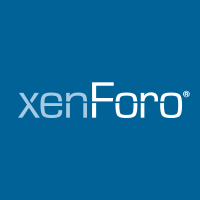 It would be nice if you could specify text rather than a logo in the header options of the style. Maybe an option to use text, a logo, or both at the same time. The default text could be the board name, logo could be uploaded during board install process, and you can switch the setup at any...

xenforo.com
I think now this suggestion makes sense, a lot of forums just want to put text instead of the logo.
Moreover, if we look at the style designers, most offer this option.