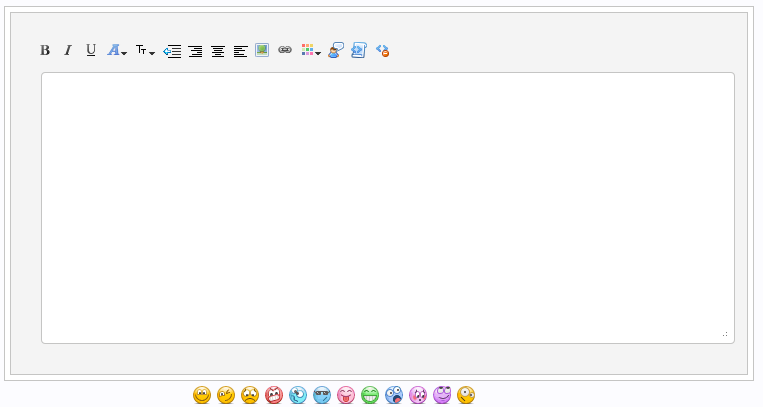 MarkItUp
is a jQuery plugin that turns a textarea into an editor of the markup of your choice. It is also possible to use it as a bbcode editor. I am providing here an add-on that integrates markItUp in xenForo to enhance its non-wysiwyg text editor. Many people prefer to use the simple textrea mode for several reasons. There are already some add-ons available that enhance the functionality of the simple textarea but I found these add-ons lacking. Therefore I have created this add-on which integrates markItUp. MarkItUp is much lighter weight compared with TinyMCE and it also provides better user experience since it has no latency in calling simple popup dialogs for adding links and images.
Installation:
- Download and unzip the attached file.
- Upload the contents of the
upload
folder to the root of your forum.
- In the admin section of your forum, import the xml file addon-markitup.xml.
You need to uncheck the
Use the rich text editor to create and edit messages
checkbox inside the preferences section in your profile settings in order to use this editor.
Known issues:
- There is a large gap between the toolbar and the textarea in quick reply editor.