Hello!
My time in the options is UTC +01:00 so I'm in CEST time (Berlin time).
I post something on my time 11:11 AM, but at the post stand 10:11 AM, I wasnt woken up at that time, so it can't be.
In linux when I type "date" I get the correct CEST date, cause germans are really smart and put the time in the summer about 1 hour forward and in the winter back to normal CEST time.
The problem XenForo doesnt know about the "time travelling" of the germans. I dont know how it be handled cause I think as example the netherlands have the normal CEST time, but we, the germans, are also on CEST but half the year one hour infront.
And I'm still convinced that the XenForo cookies are breaking something on the subpages.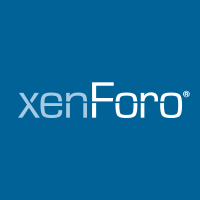 Hello! I switched from apache to nginx. Good. I have the forum in the root and a /wiki. If I want to go to a wiki page with a üö or ä the ü get to a ü and so far so that I can't join the page. If I delete the cookies it works. But with apache it worked every time. Why XenForo Cookies do that...

xenforo.com