Dear Readers,
I've no idea if there is a solution to fix this problem but hopefully there is an answer to that question.
Add-on: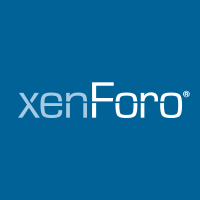 Listing all servers game into page. Features: Add unlimited game class Upload custom game icon/logo Add unlimited servers Auto/manual rebuilt server data (online status, players, ...) Show players online in server Widget show servers in sidebar...

xenforo.com
Issue:
Due to my hosting plan not allowing the configure command "--enable-sockets", the add-on simply doesn't work. It seem like the add-on tries to create a new socket which my hosting service does not allow.
Solution:
I do not know if there is a solution for this problem or a way to work around it. The developer of the add-on isn't able to do anything about it as stated:
Sorry. It is could not. Easy way just enable it.
Obviously I am not able to enable it due to the limits of the hosting plan.
If you are capable of knowing a way to get this problem/add-on fixed please let me know how much you charge and how long it will take.
If this problem cannot be solved, please let me know in the discussion below this thread.
Error:
Thanks for reading,
Jul