Hello,
I am looking to do this:
When a user registers, he has to select a group (that i created with Custom User Field).
However for a specific group I need the user to enter a registration code that i will provide him.
Is there a way that selecting a specific user group during registration, makes the other custom user field required?
1) If the user selects group 1,2 or 4, the code is not required.
2) If the user selects group 3, the code is required.
Thank you.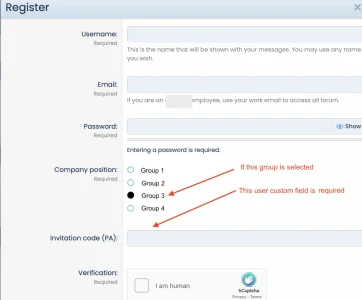 Last edited: