About
8th.us
is a blog site and private forum where verified members copyright, collaborate and share critiques of their creative works. Ever joined a blog site and wondered why most blog entries didn't get any comments, likes or followers? 8th.us solves this problem by using the best forum software around as its base. Forum threads are used as a form of reverse psychology to generate blog content. More Info:
http://8th.us/info/8th-us.16/
Software
I'm using 71 addons. My main addons are Better Blogs by @
Rigel Kentaurus
for blogs, XenGallery by @
sonnb
for albums, XenMedio Pro by @
Jaxel
for media and Showcase by @
Bob B
for site news, tips and tutorials. I donated to @
Daniel Hood
for the development of Promoted Content for blogs to promote my members blogs but he said he's too busy to finish it so I asked Rigel if he could create a
Promoted Blogs
type feature and he said he will next year. I also donated to Daniel for the development of a thread to blogs importer which I'm currently using. I use my private forum to generate most of my site's blog entries. Just noticed I have more of @
Chris Deeming
addons installed than any other.
Hosting
Couple months ago I was unable to create a test forum on shared hosting because I was getting slammed by
Baidu Search Engine
bots. @
Slavik
suggested that I get a managed VPS so I created a
Paid Request
thread. While investigating different server setups, I asked people about
Apache with Nginx Reverse Proxy
and out of all that I asked @
MattW
showed the most experience in this kind of setup so I paid him to move me over to
KnownHost Managed VPS SSD
. He has done an excellent job! I trust his knowledge and expertise more than my own host. You can read more about his services
here
History
My site was originally a public forum whose main subforum was private but I could not get google adsense ads working on my previous domain 8thos.
8thos
original name was
The8thLegion
then I changed to
BlackGamer
. Adsense did not approve of certain threads so I decided to go the blogs route but use Xenforo / Better Blogs instead of Wordpress and just keep my forum private. 8th is mostly just a haven for forumers whose original board closed. The number 8 comes from 8th Commandment:
"The Shalt Not Steal"
because 8th originally began on 8/07/2010 as The 8th Legion, which was an entertainment and media law forum whose purpose was to share copyright tutorials for music, art, photography, manuscripts and logos.
Design
I've designed 4 styles for the site: Ivory, Ebony, Blue and Pink.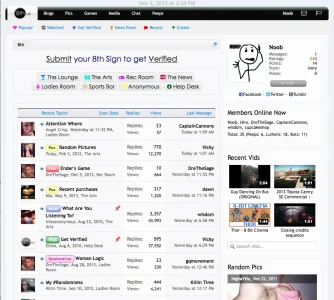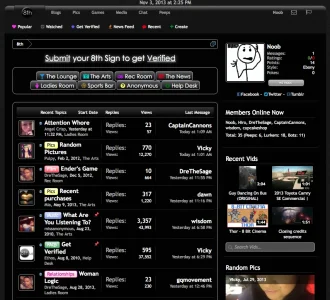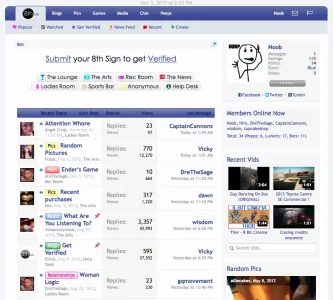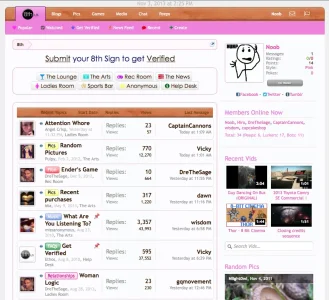 Last edited: