Forum Rules by nanocode allows you to set up per-forum rules to ensure your users are aware of them, and acknowledge them.
This is incredibly useful for certain forums that have specific rules associated to them, or to reiterate global rules that are specifically important in a certain section.
Features:
Create rules per forum and sticky the rules permanently at the top of the forum to ensure that users are always reminded of them.
Force users to accept the rules for a forum before they can view the forum.
Per forum configuration

Add rules for certain forums and not for others.
Change the acceptance type per-forum (force for some, only show for others).
Images
Show rules at the top of a forum: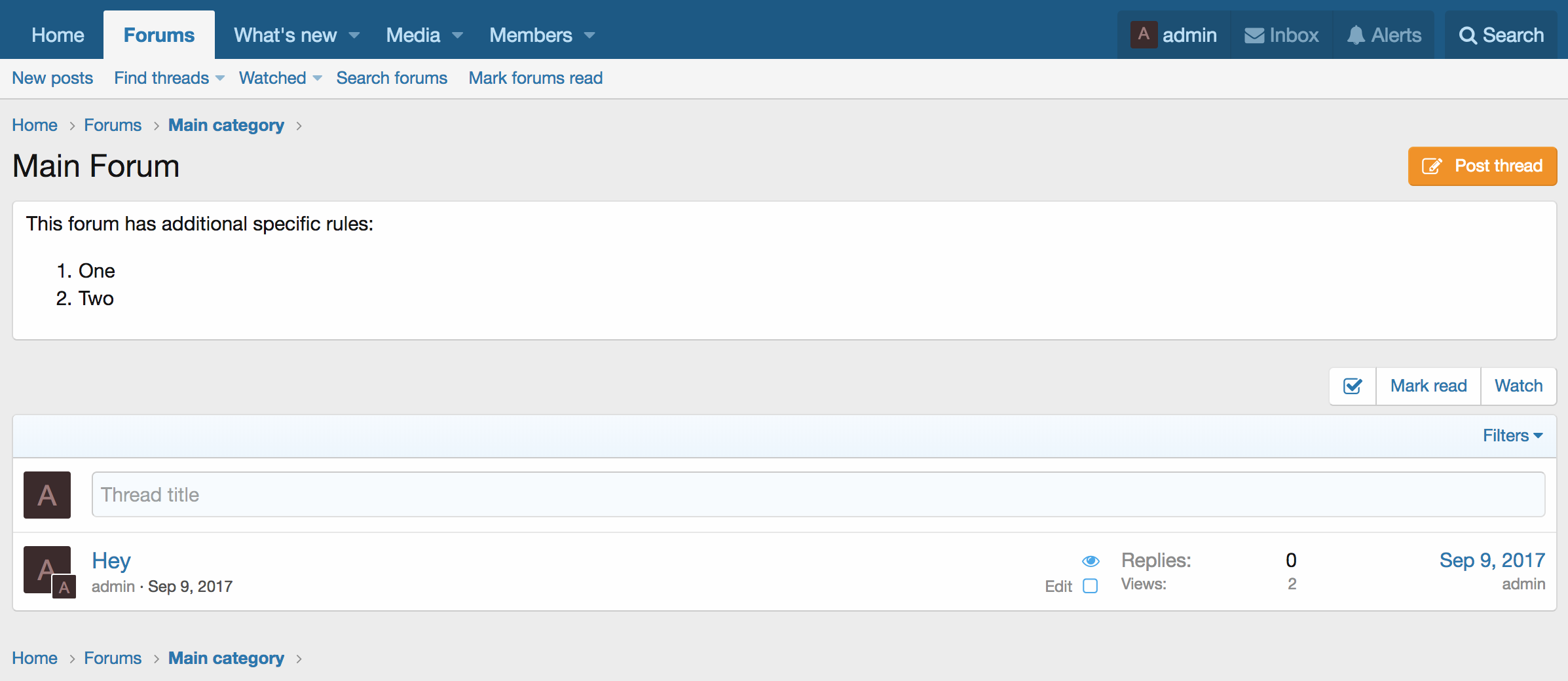 Force rule acceptance: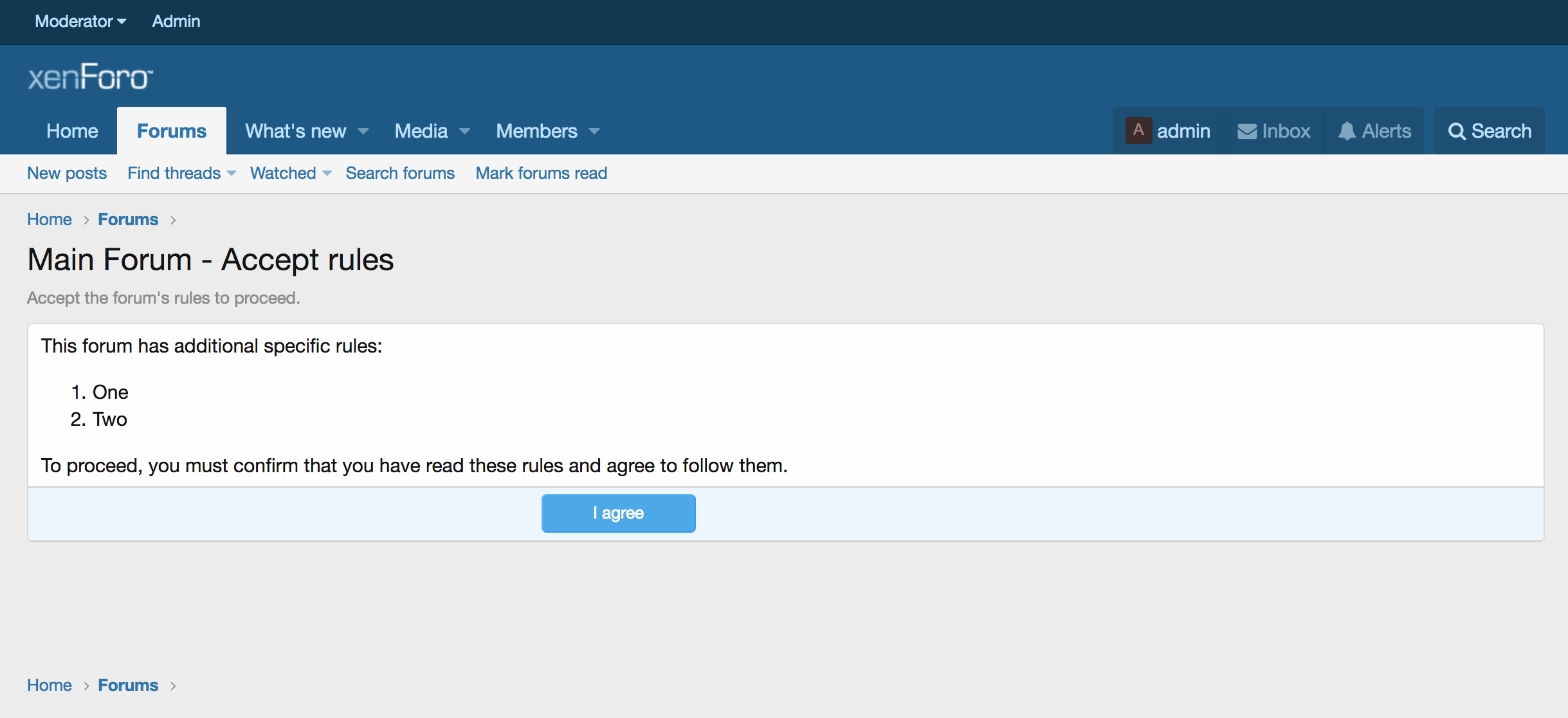 Per-forum configuration:
Purchasing
This add-on can be purchased by the automatic system on
nanocode's Products website
.
Payments can be made via credit/debit cards (via Stripe) or PayPal.
License
This add-on is distributed under the terms of nanocode product license. You can view it here:
https://nanocode.io/terms
Support
We pride ourselves on having fast support response times and quick bug resolution.
If you have any problems, please
create a ticket
.