Hi folks,
I'm experiencing a weird behaviour under Safari (iOS 14.7.1).
If attachments are stored as inserted thumbnails in the first post of a thread, they are not shown. In all other posts of the same thread it's not the case - just in the first one.
On Desktop they are shown as expected in Firefox and Chrome.
If they are not inserted oder inserted as full image, this behaviour does not happen. It affects just the inserted thumbnails.
Update: Linked images seems to be affected, too.
Update 2: On iPad (same iOS version): No problem, on iPad (older version: No problem.
Update 3: Google Chrome on the same iPhone: No problem.
Looks like an issue on small displays with Safari on iPhone with iOS 14.7.1
Any ideas?
Thanks
Cheers
Knut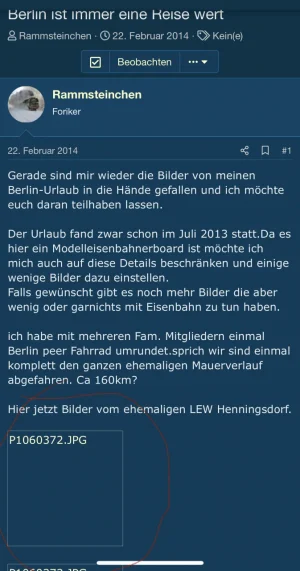 Last edited: