My first try of a xenforo style.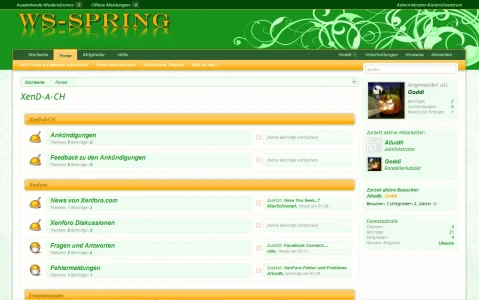 Download:
WS-Spring
Step 1:
Upload the folder ws-spring in
styles --> default
on your ftp where do you find the xenforo folder too.
Step 2:
Import the style_ws_spring.xml in the Admin Control Panel:
Appeareance --> Import a Style
as new style
Have fun!
Edit: 2010/11/12
ws_spring is prepared for Beta 3