Hello XenForo forums,
I am trying to configure the Minecraft plugin
CommunityBridge
for linking my Minecraft server and website together. However, to do this, I need to know extra information about how XenForo stores secondary groups.
Below are the different options that it is giving me. It seems like XenForo would either use
multiple-key-values
or
junction
, but I'm most certainly not the expert.
Here's the options it's asking me to configure.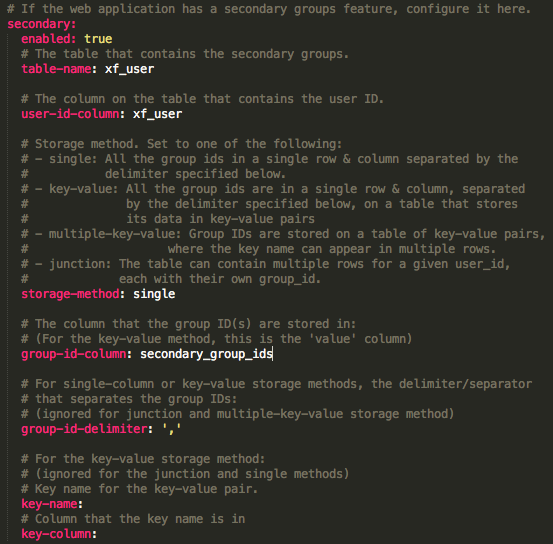 Thanks!