I bought my license today, leaving vBulletin 4.2.5, on another thread we discuss install possibilities.
www.purebibleforum.com
- used more as a personal research center and blog.
Apparently, a VPS is a good idea if you are going to be robust in certain types of add-ons and tweaks.
As well as having its normal advantages over shared servers.
(Also a $35/month compared to $15 is modest, you might save by having a Linux firewall too?)
Maybe later I will look at unmanaged servers, but not at the same time as a migration.
================
So I am comparing some of the major players..
Some of these might jack up their prices - e.g. after one year.
.............................. Core-GB-StorageBandwidth
Knownhost 2-2-50-2 $28
Very strong with customers here: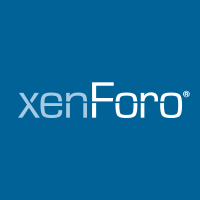 KnownHost, LLC is a privately held firm that has been providing premium managed services since 2006. Let KnownHost® become your managed web hosting partner. Our High Frequency NVMe Hosting packages are fully backed by state of the art platforms utilizing high clock speed CPU's and enterprise...

xenforo.com

Uses Xenforo forum for customers.
A2Hosting
4-4-75-2 - $25 (does it jump up?) 888-546-8946 - long phone wait for sale! 2 15 minute waits both failed


ThemeHouse
RoseHosting 1-1-30-2 $25 646 519-7201
HostPapa
InMotion
x-4-75-4 $29-24 mo 888-321-4678 - 90 day - $50 if one mo
================
Linode and Digital Ocean seem to be unmanaged. Maybe Interserver.net.
SiteGround and Liquid Web are higher price, unless you buy 2 years ahead on LW
===================
I will likely call at least the ones in
bold
, but any extra **** or alarms you can share, much appreciated.
Steven
Last edited: