Google on November 10
announced
Core Web Vitals will become ranking signals in May 2021 in an update which will also combine existing UX-related signals. I wonder how does it impact to sites powered by XenForo.
A few things which instantly came to my mind reading the announcement:
1. XenForo has no AMP pages support yet, though there is a long suggestion thread for it since when AMP was originally launched (Feel free to support the
suggestion
).
2. XenForo community which is running a very clean installation (without any third-party add-ons or styles) doesn't
perform
great (90-100) on Google PageSpeed Insights tool (especially on mobile where it
scored
just 54). So we can't expect other XenForo powered sites with add-ons and styles perform well, they may perform worse with additional elements and ads.
Google suggests to have an AMP version of your site as they consider it as the most simple and economical way. But at the same time they have also clarified, with the upcoming update if your site passes all the ranking factors, irrespective of having AMP support or not you can rank even on the Top stories (Currently reserved for AMP pages only when it comes to mobile Top stories).
We would like to know whether XenForo has some plans on how to tackle this situation without requiring much changes/efforts from the forum webmasters.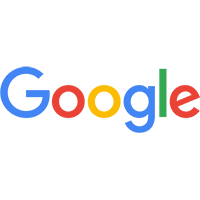 Official news on crawling and indexing sites for the Google index
webmasters.googleblog.com
Some important highlights from the Google blog post:
Today we're announcing that the page experience signals in ranking will roll out in May 2021. The new page experience signals combine Core Web Vitals with our existing search signals including mobile-friendliness, safe-browsing, HTTPS-security, and intrusive interstitial guidelines.
Visual indicators on the results are another way to do the same, and we are working on one that identifies pages that have met all of the page experience criteria. We plan to test this soon and if the testing is successful, it will launch in May 2021 and we'll share more details on the progress of this in the coming months.
AMP is one of the easiest and cost-effective ways for publishers looking to achieve great page experience outcomes. Based on the analysis that the AMP team has done, the majority of the AMP pages achieve great page experiences. If you're an AMP publisher, check out the recently launched AMP Page Experience Guide, a diagnostic tool that provides developers with actionable advice.
The change for non-AMP content to become eligible to appear in the mobile Top Stories feature in Search will also roll out in May 2021. Any page that meets the Google News content policies will be eligible and we will prioritize pages with great page experience, whether implemented using AMP or any other web technology, as we rank the results.