Why xenforo team dont create a Translations Website to all community to participate, to translate to all languages?
There is a free project can manage this, the
https://weblate.org/
.
Watch this example the web control panel (Directadmin) started doing this and the users already starting contributing to the translations.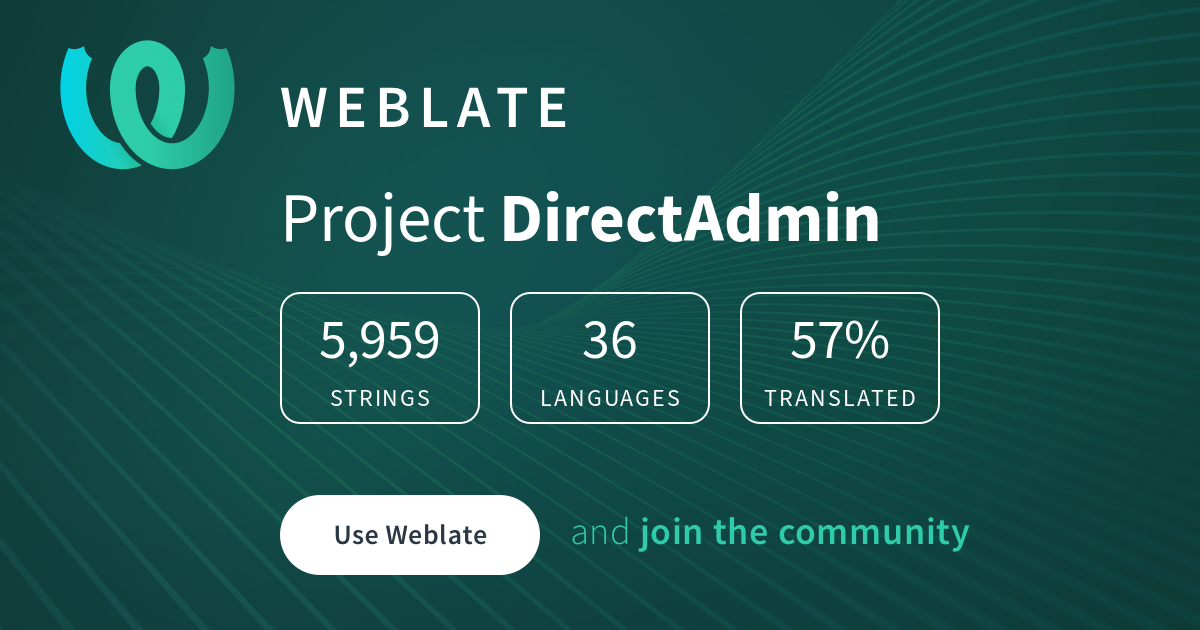 DirectAdmin is translated into 28 languages using Weblate. Join the translation or start translating your own project.
translate.directadmin.com
Here its the announcement.
Hello, We've added a Weblate website for the DirectAdmin backend, and Evolution skin, ready for community contributions: https://translate.directadmin.com/ This should finally provide a centralized location for language management, and eventually we'll have an simple/automatic way for language...
forum.directadmin.com