(I'm hoping this may be a reasonably simple template edit.)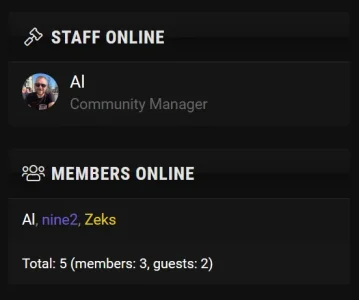 My forum is for an indie game which is under development. Several members of the development team have signed up and I am looking for a way to display when they're online. So as per the image to the left, we have Staff Online and then Members Online. I would like another section, in betwixt these, for Developers (or any other secondary usergroup) online.
Is this something someone would be willing to work on? Happy to discuss a fee.
Thanks.