After ugrade I have a handful of outdated templates in a parent theme.
When I click on "merge" the manual
https://xenforo.com/docs/xf2/styles/#templates
says I would get
yellow
and
blue
areas and
buttons
I can do the merging with... BUT all I get is either:
B.)
"The custom template is out of date but has been edited more recently than the parent. Merging can only be done by hand."
and nothing else.
I have no clue how to find which two versions of what template I have to merge by hand, how to see them in a diff-like-view or open them in an editor. there are no links, no buttons or any other clue given along with the error.
or
B.) I get a view like shown here in post #63: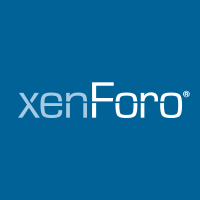 In our second updating about template improvements, we're focusing on tools to make it easier to keep your changes up-to-date and to see what changes you've been making. Template Merging First up is the ability to merge changes into templates after upgrading XenForo, an add-on, or a...

xenforo.com
and like the author of that post I have no clue what to do. There are
red
an
green
areas and
no buttons
.
so ?