Been running forums for 21 years and this is the first time I've set up paid user upgrades!
Ok, so I looked in the XF manual and searched threads, but can't find a guide to setting up user upgrades using PayPal.
I added the payment processor and user upgrades fine. Asked people to try it and two user upgrades were processed successfully with the payments and recurring elements created in PayPal.
I didn't set up an Instant Payment Notification (IPN - never knew what one was until 10 minutes ago) in PayPal, so it seems that it's not necessary.
However, the one person gave some feedback that he got a message on PayPal something like the one reported here: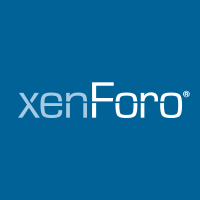 Hey, I'm trying to setup user upgrades, but it isn't going very well. I've made a option to buy & once bough it should give the member the ViP rank for one month. However, when bought, it says: However, I (as Admin) do not have a option to approve payments?? Then I found this topic...

xenforo.com
about the payment being approved.
I got no PayPal related moderation queue or approval messages. In fact, I didn't get any notifications from Xenforo or Paypal that the transactions had happened at all.
How do I remove the Approval message on PayPal?
Do I need to set up IPN on PayPal?
How do I get notifications that people have purchased an upgrade?
Thanks