Introducing Community Hive​
Everyone at Invision Community is pleased to introduce Community Hive.
We are creating a new free-to-use service to help independent communities reach new audiences and re-engage existing members.
Community Hive delivers updates from your favourite communities and helps you explore new ones by bringing all the communities you follow into a single feed with optional email updates.
The Invision Community September 2023 release will bring Community Hive integration to Invision Community and we're also releasing integrations for XenForo, Squarespace and WordPress. More integrations for popular platforms are planned over the coming months.
The "Why"
We believe in the power of independent communities. Technology has changed over the two decades we've been building community tools and despite the advances in technology a key problem independent communities still have is re-engaging existing members and finding new audiences. Social media has diminishing returns, and search results continually down-rank user-generated content. Reaching new audiences has never been more challenging.
Community Hive solves that by providing a single platform to showcase your content to new and existing audiences. We don't keep your content; the only way to engage is to visit your site, ensuring you retain complete control and ownership.
Regular updates via email and push notifications reach your existing members wherever they are.
As our attention spans shorten and our online time becomes more cluttered, checking in with each community becomes more of a struggle. Independent and forum based communities fight for attention with social media, and owned platforms like Discord and Slack. Allowing your members to follow your community with Community Hive gives you increased visibility and discoverability and helps level the playing field.
The Platform
Community Hive has a familiar feed view with two main areas. "Following" shows a feed of communities you already follow to ensure you see more of what you like. This feed learns over time what content you favour and ensures you see more of what you like.
The "Discover" tab shows you a feed of content from communities outside of your following list, which is a great way to discover new online communities to join. Following is easy; you don't even need to register on the community to add it to your followed list on Community Hive.
Robust account management makes it easy to unfollow communities and set your desired audience classification preferences.
Community Hive is mobile-first with push notifications and is ready to be added to your phone's home screen as an app.
Integration
Community Hive will launch with integration for several platforms such as XenForo, Squarespace and WordPress. Invision Community integration has several tools to nudge your members to add your community to Community Hive with buttons in key follow areas.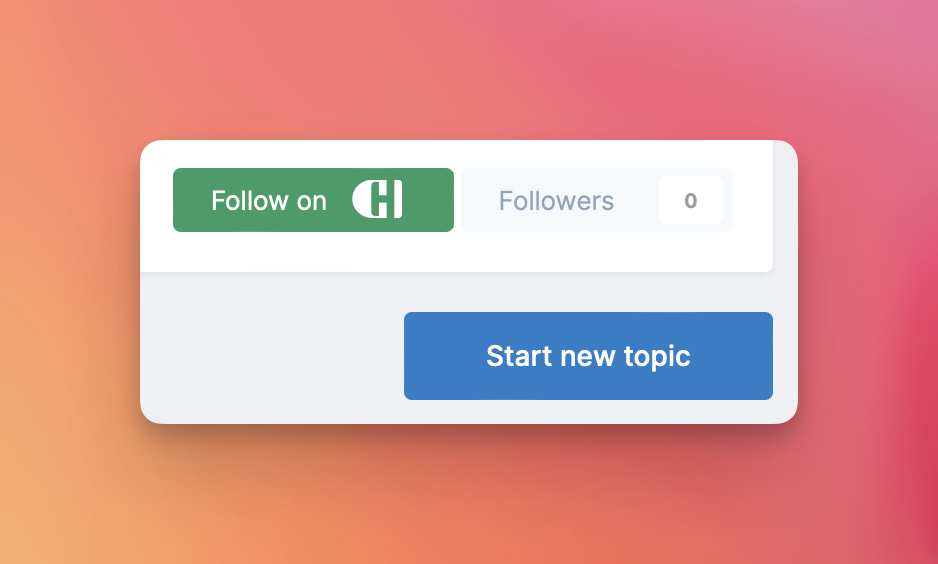 Following from a community only requests your email address. You can optionally set a password later on Community Hive to enable your feed to be viewed on multiple devices.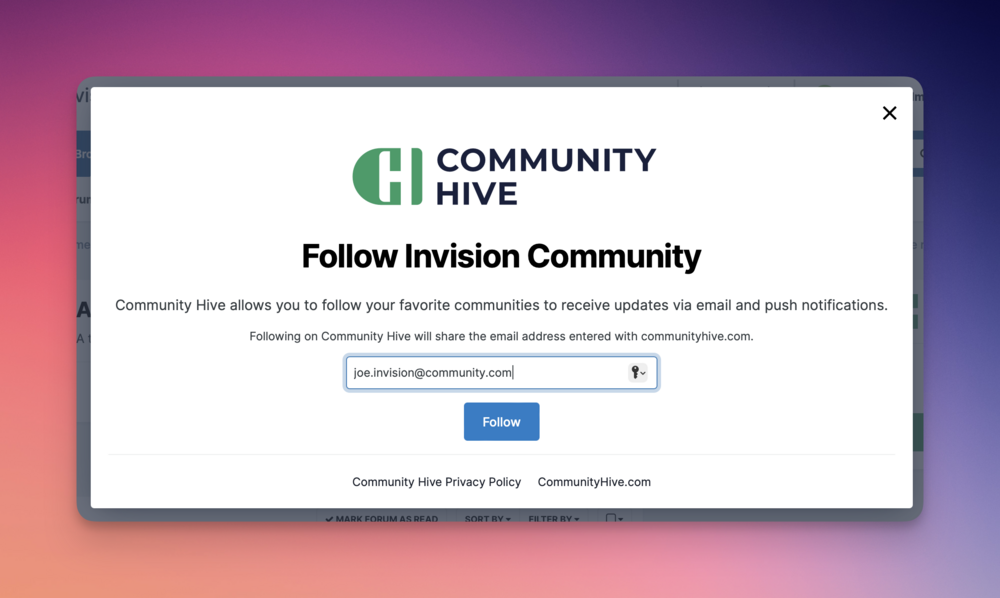 Clicking "Follow on Community Hive" from an Invision Community when you have an account with that community.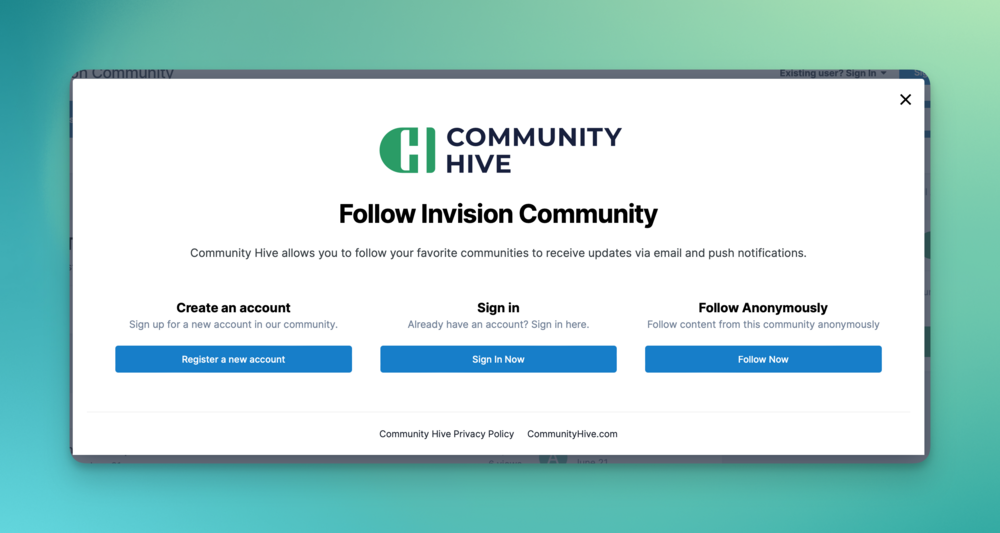 Clicking "Follow on Community Hive" from an Invision Community when you do not have an account with that community.
Community Hive will be launched in beta alongside Invision Community's September 2023 release, with integrations released for other platforms.
You can visit
Community Hive
now and join in the discussion on the
Community Hive forums
. We look forward to seeing you there!
What is interesting is that they will have an API ready for XenForo next month. And of course the innovation behind it.