i was wondering if anyone knew if there was an addon kinda like this one over at IPB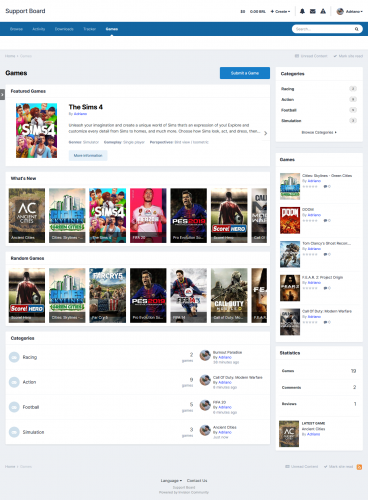 This resource uses IGDB API to grab data from games to your site. All you have to do is type a word from the game title and then a list of matches will show up. From now on, with just a click, you will have in the submission form: Title Storyline, if available Description Status Genres Themes Web...

invisioncommunity.com
Acts as a game hub for games.