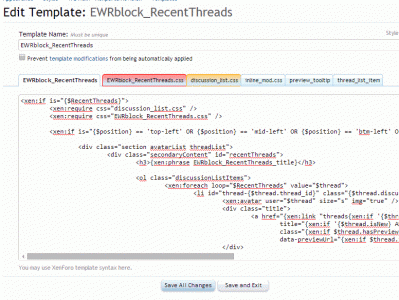 This is the error I see when trying to edit a Xenporta template.
I've seen a similar thread that mentions mod_security -- but I don't think this is my particular problem.
To reproduce - I simply go to the template and try to edit any part of it. Clicking "Save All Changes" results in the Forbidden error. What's strange is that I can save the template when there are no changes made to it.
Any assistance fixing this issue will be very much appreciated.
Thanks!
J.