The workaround for this issue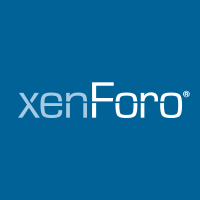 XF\Db\Exception: MySQL statement prepare error [3995]: Character set 'binary' cannot be used in conjunction with 'utf8mb4_0900_ai_ci' in call to regexp_like. src/XF/Db/AbstractStatement.php:228 Stack trace SELECT change_key, group_ids FROM xf_user_group_change...

xenforo.com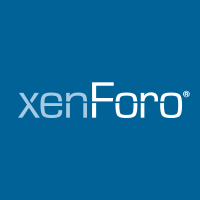 The xf_phrase.title table/column is varbinary. This affects XFRM/XFMG and some add-on migration code which uses RLIKE (or just LIKE) on this column. This works in previous versions of MySQL & MariaDB but appears to not work. Is there any reason for this column to not be varchar rather than...

xenforo.com
is no longer working with newer versions of MySQL
XF\Db\Exception: MySQL statement prepare error [3995]: Character set 'utf8mb4_general_ci' cannot be used in conjunction with 'binary' in call to regexp_like
PHP:
Stack trace
            SELECT change_key, group_ids
            FROM xf_user_group_change
            WHERE user_id = ?
                AND change_key REGEXP BINARY '^warning_[0-9]+$'
       
------------


#0 src/XF/Db/Mysqli/Statement.php(198): XF\Db\AbstractStatement->getException('MySQL statement...', 3995, 'HY000')
#1 src/XF/Db/Mysqli/Statement.php(41): XF\Db\Mysqli\Statement->getException('MySQL statement...', 3995, 'HY000')
#2 src/XF/Db/Mysqli/Statement.php(56): XF\Db\Mysqli\Statement->prepare()
#3 src/XF/Db/AbstractAdapter.php(96): XF\Db\Mysqli\Statement->execute()
#4 src/XF/Db/AbstractAdapter.php(177): XF\Db\AbstractAdapter->query('
            SELECT chan...', 27982)
#5 src/XF/Service/User/ContentChange.php(392): XF\Db\AbstractAdapter->fetchPairs('
            SELECT chan...', 27982)
#6 src/XF/MultiPartRunnerTrait.php(48): XF\Service\User\ContentChange->stepApplyWarningGroupChanges(NULL, 54.8383)
#7 src/XF/Service/User/ContentChange.php(206): XF\Service\User\ContentChange->runLoop(54.9681)
#8 src/XF/Service/User/Merge.php(259): XF\Service\User\ContentChange->apply(54.9681)
#9 src/XF/MultiPartRunnerTrait.php(48): XF\Service\User\Merge->stepReassignContent(NULL, 54.9681)
#10 src/XF/Service/User/Merge.php(92): XF\Service\User\Merge->runLoop(55)
#11 src/XF/Job/UserMerge.php(39): XF\Service\User\Merge->merge(55)
#12 src/XF/Job/Manager.php(260): XF\Job\UserMerge->run(55)
#13 src/XF/Job/Manager.php(202): XF\Job\Manager->runJobInternal(Array, 55)
#14 src/XF/Job/Manager.php(118): XF\Job\Manager->runJobEntry(Array, 55)
#15 src/XF/Admin/Controller/Tools.php(122): XF\Job\Manager->runByIds(Array, 55)