On my Mac (Firefox or Safari) my avatar holders look great, with a faint grey line around them.
But on my PC in the latest Firefox, the avatar pointer looks a completely different and darker grey - as does the > arrows in the breadcrumb), any ideas why?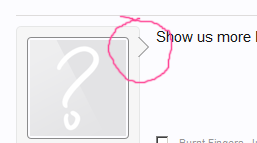 If I can't change the colour of that (it's annoying because it looks great on other browsers), is there a way of removing this from the avatar outline completely?
Thanks.