Hello,
I would like to have as vBulletin® with avatars that if I use an image that is small so it is small on the forum, and if it is large, it is large on the forum.
[Sorry for my english]
This image might explain what I mean!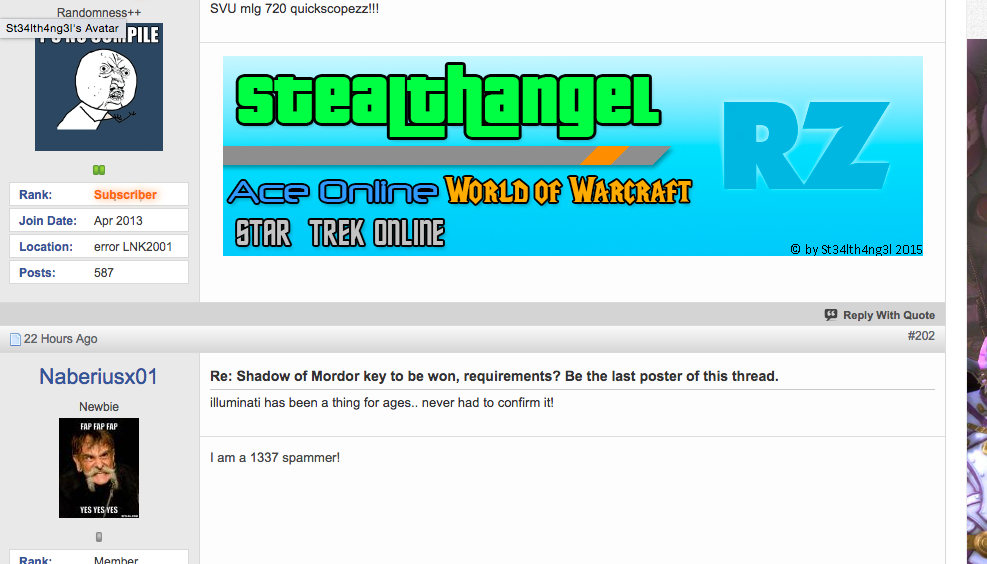 [Look at the profile pictures]
Can someone help me with this??
Thanks!
Last edited: