Hi,
I have a strange problem...
On my forum the admin and moderator titels are not showing for the admin/moderators anywhere.
But Im the super-admin and the title is showing Admin.
How can I chang it so that the moderators and admins have a titel on the forum?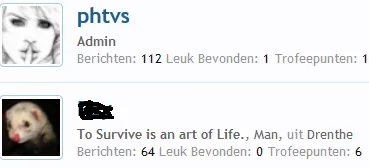 Top one is my account. bottom one is admin. Everything is working fine for the admin. He can login to the admincp but the titel is not showing...
Can someone please help me with this?
Thanks in advance,
Theo