Have you ever tried to find add-ons to use for
upgrades
?
Try it!
You will find some results and some more results from AndyB, because he has always the the text "Premium upgrade: ..." in his description.
More or less none of the these results are interesting to me, when searching for something with "upgrades".
I have no idea about how to program a search engine; my knowledge ends after
select * from xyz where lala like '%lulu%'
But we are in 2023 and maybe there are some more clever heads than me, who have some ideas how to get rid of such non-relevant results?
If you watch these results, you will find on page 4 some relevant results, also on 5.
This one you will find on page 6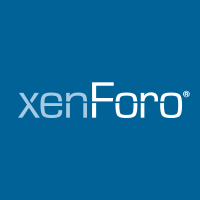 Description : This add-on allow you to let users renew their upgrades before it expired, send email/conversation with notice once expired asking them to renew and more. Feature summary : Options : Invoice logo Company detail Footer block...

xenforo.com
Two more of xen-soluce on page 7
Dragonbyte on page 8
One more from xen-soluce on page 9
Xon and niftyfifty on page 10
Finally almost all results of AndyB should be removed here to have a better result.
(This is only an example! No offense meant!)
But how something like this could be done?
With the power of the crowd? Maybe, but this also is an open door for people to attack other people.
Maybe with the counting of clicks? Because here, many people will click the correct search results only.
I have no other or better ideas, but it seams to me, that the count of clicks would be a good start, especially if we care for more things to avoid scripted clicks.
Maybe you have other/better ideas?
Yes, my dear! You should search in the tiles only!
Really?
Watch the results for yourself!