Just finished upgrading from 1.5 to 2.2. The forum used to run vb 3.8 prior to migrating to 1.5. We had redirects for all the old vb URLs that are scattered all over the forum and had rewrites/redirects implemented in the htacess file that seemed to be working up until this recent update - except for the links that pointed to specific posts with page numbers in the URL. I'm finding that links that should be working don't seem to be working now, but I can't tell for sure if they were working before, and of course now I can't compare.
Take a look at this post, and you'll see how the user created a handy index to point to each post in the thread. Should those links be redirecting? Is there a way to fix those?
This article is designed to help 2g owners identify all the plugs in the engine bay. The photos and wire colors were based off of a 1999 Eclipse GSX, so other years and models may vary in location and wire color.I would like to give a HUGE thanks to turbosax2 for helping with the photography...

www.dsmtuners.com
From what I can tell, the link in the following post should redirect to the correct thread but it's not:
I have a 96 eclipse gsx with high idle...it sits around 2000...i changed the iacv and throttle body...still high...any help?

www.dsmtuners.com
I can see the redirect code in the main htaccess file. Maybe something else got removed?
Should I try installing this add-on to see if it fixes things: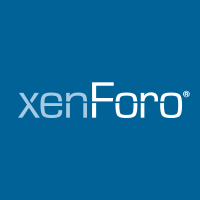 XF301VB is a XenForo 2 add-on, which extends the XenForo router with the ability to accept URLs pointing to vBulletin content and seamlessly, permanently redirect them to their equivalent content in XenForo after the content has been imported...

xenforo.com