We've been moving a lot of user generated images over to attachment files, and one of the things we've run into occasionally is if those attachment files get unlisted from the post (user copies and pastes an out of date version of their post from an external document, or they the post history is reverted), those attachments wind up with no reference to the post and they all get dumped at the bottom of the post like this:
In some cases these folks may have hundreds of duplicated images in a single post, just chilling at the bottom of their post in an "attachments" section. It becomes impossible to manage.
Do these unreferenced attachments get cleaned up over time, or do they just sit there for eternity? Need to know if we have to go through manual effort to find and remove these or not.
I caught this post referencing something similar but not exact in XF 1.X, does it apply in 2.X, and if it does, does it still apply if the attachments are technically associated with a post, just unused in the post content?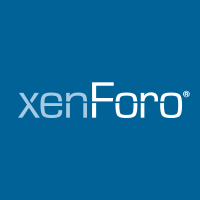 Got a lot of images that has been uploaded but not attached to a message. Is there a way to clean them out? Just taking up space on my VPS... E g: expy.JPG in the screenshot don't have any host content... Just taking up space.

xenforo.com