We want our members and readers to see the content that they are interested in and to keep content away that users find aggravating. Xenforo has various signals that show if content is likely interesting to the reader or even aggravating. It would be nice if we could turn on a function that highlights content likely of interest to the reader and suppresses content that is not.
For example:
Content with lots of positive reactions on posts, that people are watching, members with high reaction score, bookmarks, positive reviews and lots of recent replies is most likely to be interesting to readers. Especially if the member is watching the category or forum.
In contrast:
Content with negative reactions on posts, that people are not watching or bookmarking, members posting that are ignored by many members or have low reaction score, negative reviews, reports,
What I propose is a weighting of content that can be used to display content higher or lower in search results, new posts & activity feeds.
Settings would probably be needed for how to weigh each signal and how much content weighing would affect ranking in search result.
If such functionality would be implemented then addons could be developed or adapted to use this weighting for promotion of content through newsletters, social media, featured sliders, etc.
Related suggestion to ignore threads and forums: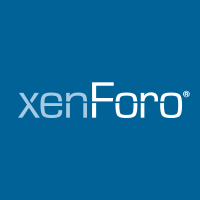 This is from one of my older posts, but it was several different ideas, and I rather this one be added rather then any of the others. Ignore/Filter System One thing I've noticed that is currently lacking (In the form of user ignore) currently, and that most forums do not extend more then the...

xenforo.com
If that 2nd most popular suggestion would be implemented, then this would provide a strong additional signal to suppress content that a lot of members are ignoring.